Corporate Philosophy
Corporate Message

Using all the wisdom it possesses, KOSÉ creates beauty for the people and for the future of our precious Earth.
Framework of Corporate Philosophy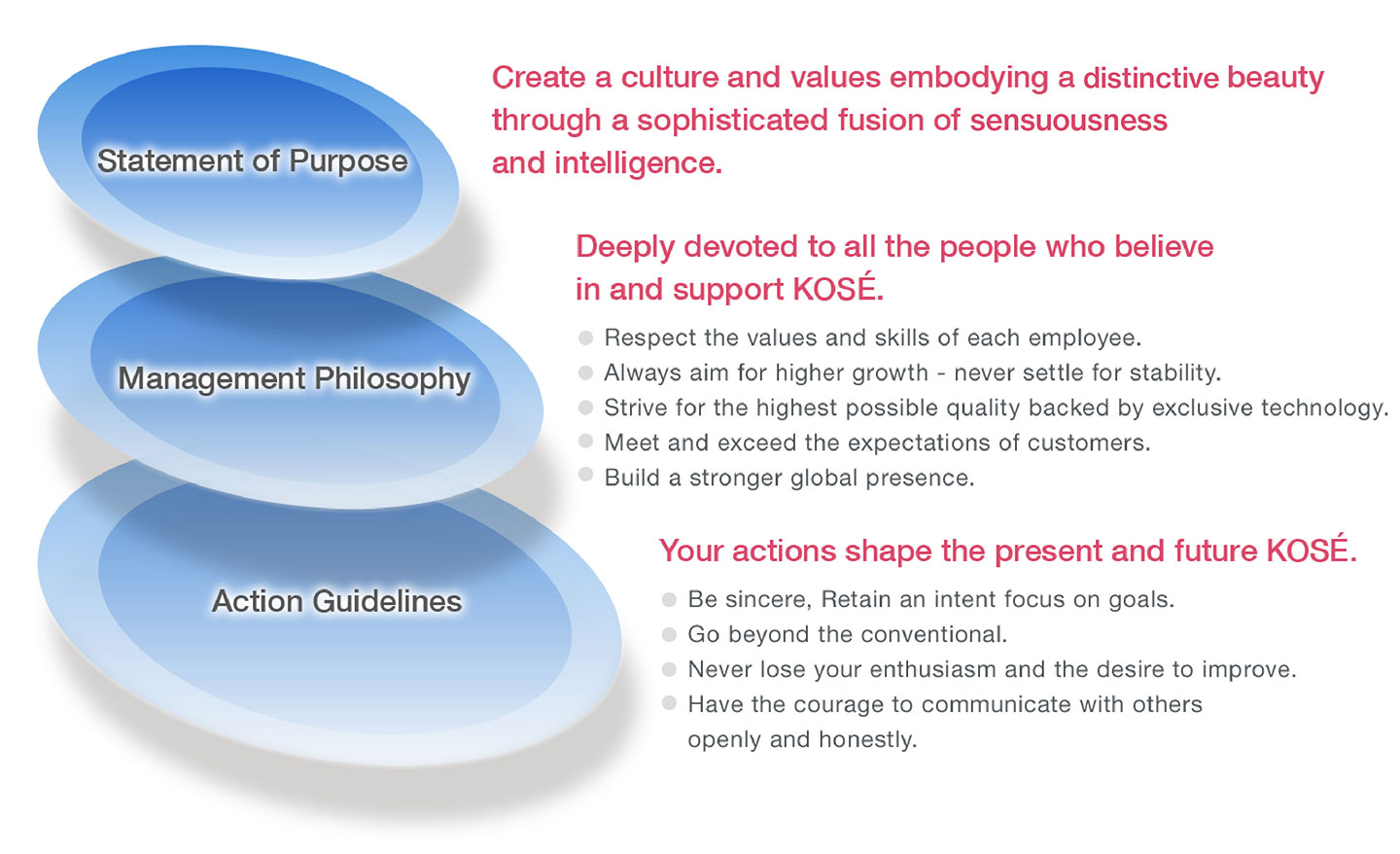 KOSÉ's statement of purpose defines its future direction and approach.
KOSÉ's management philosophy defines the basic management approach adopted in achieving the statement of purpose.
KOSÉ's action guidelines define the actions expected of all employees.
All of the above serve to guide us as we adopt a new brand of entrepreneurship to pioneer a new era and as we make progress in our endeavors. They clarify the direction and approach that we will take and, at the same time, illustrate our strong determination to live up to their aims.
Behavioral Charter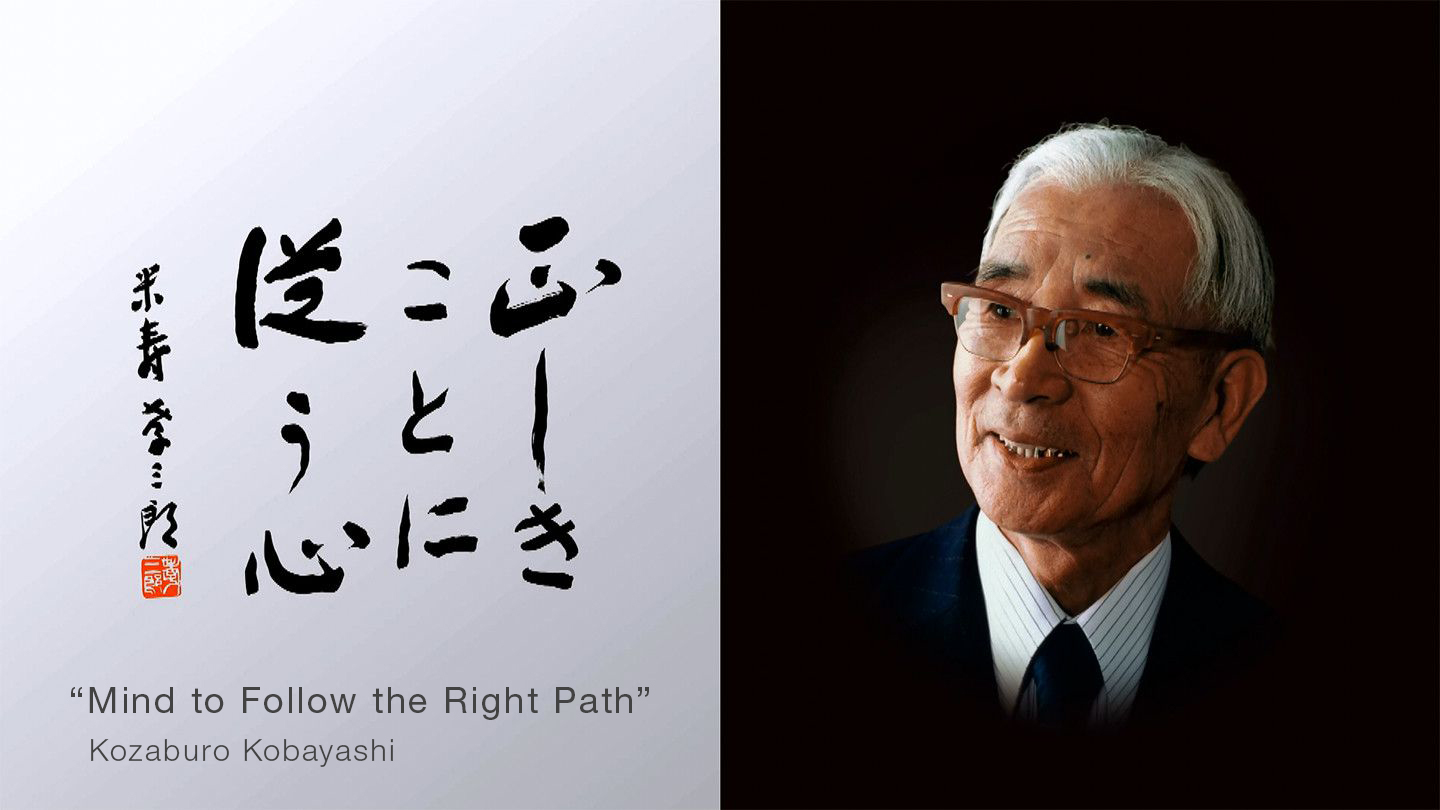 The KOSÉ Group is committed to remaining an honest and trustworthy company that is respected by our
customers and the public at large. We do this by always seeking to do the right thing, acting in an ethical
manner at all times, complying with laws, regulations and social norms, respecting the human rights of
everyone who is involved with the KOSÉ Group, and having mind to follow the right path.
Having "Mind to Follow the Right Path" was the motto of the late Kozaburo Kobayashi, the founder of KOSÉ, and has been the basis of our entrepreneurship since the company's foundation. This is the most important element of the compliance-oriented management of the KOSÉ Group.