Kojic acid
Origin of kojic acid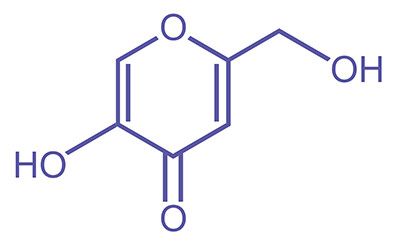 Kojic acid was discovered in 1907. Research on kojic acid later intensified after it was noticed that the hands of brewers and distillers who worked with koji or rice malt were distinctively bright and smooth. In 1988, kojic acid was approved by the Ministry of Health, Labour and Welfare of Japan as an active brightening ingredient.
Science of kojic acid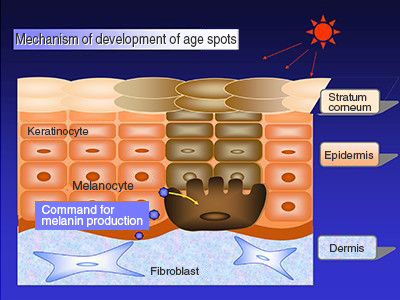 Age-related spots are known in dermatology as a pigmentation disorder. There are different types of pigmentation disorders, among which chloasma, senile pigment freckles, and ephelides tend to be worsened particularly by exposure to UV radiation. They are formed when cells in the skin called melanocytes produce excessive amounts of a pigment called melanin. Kojic acid inhibits excessive melanin production and exhibits brightening effects.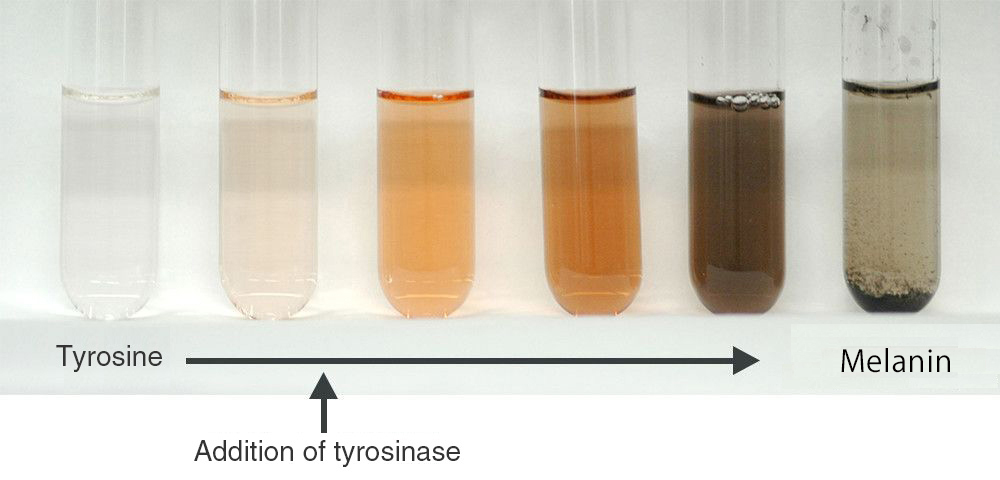 When an enzyme called tyrosinase acts on tyrosine, a type of amino acid, tyrosine is synthesized into melanin. Tyrosinase is activated when copper ions attach to it. With its chelating effects, kojic acid removes copper ions from tyrosinase, inhibiting melanin production and exhibiting brightening effects.
R&D Strengths