Health and Productivity Management
Health Declaration
At KOSÉ Group, we believe the physical and mental health of employees is an important management foundation for our business growth.
We position the promotion of employee health as one of the key management issues, and have adopted the concept of "Health and Productivity Management" in which Employee health risk equals Management risk. Based on this concept, we are working on health and productivity management as one of the key management issues with the aim of reducing the risk.
In order to achieve sustainable company growth through health and productivity management, the KOSÉ Group companies, the health insurance union, industrial health staff, and the labor union are working together to promote employee health through the "Health Care Enhancement Project" council under the leadership of the director in charge of Human Resources. 
Promotion Structure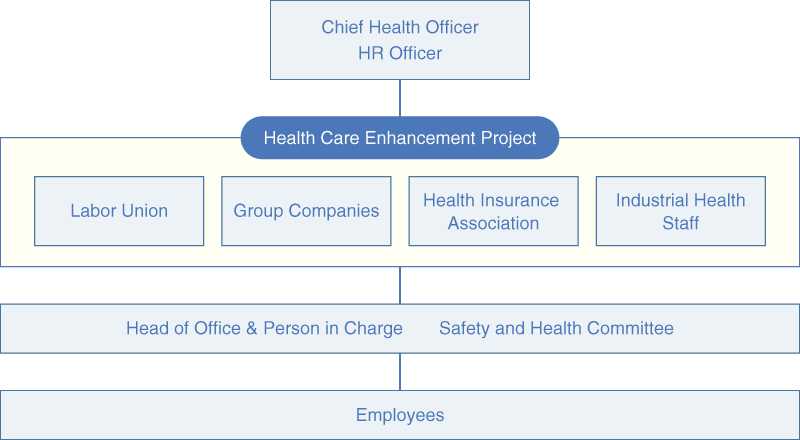 Under the leadership of the HR director, KOSÉ Group companies, health insurance unions, industrial health staff, and labor unions are working together to promote health through the "Health Care Enhancement Project" council.
Health and Productivity Management Strategy Map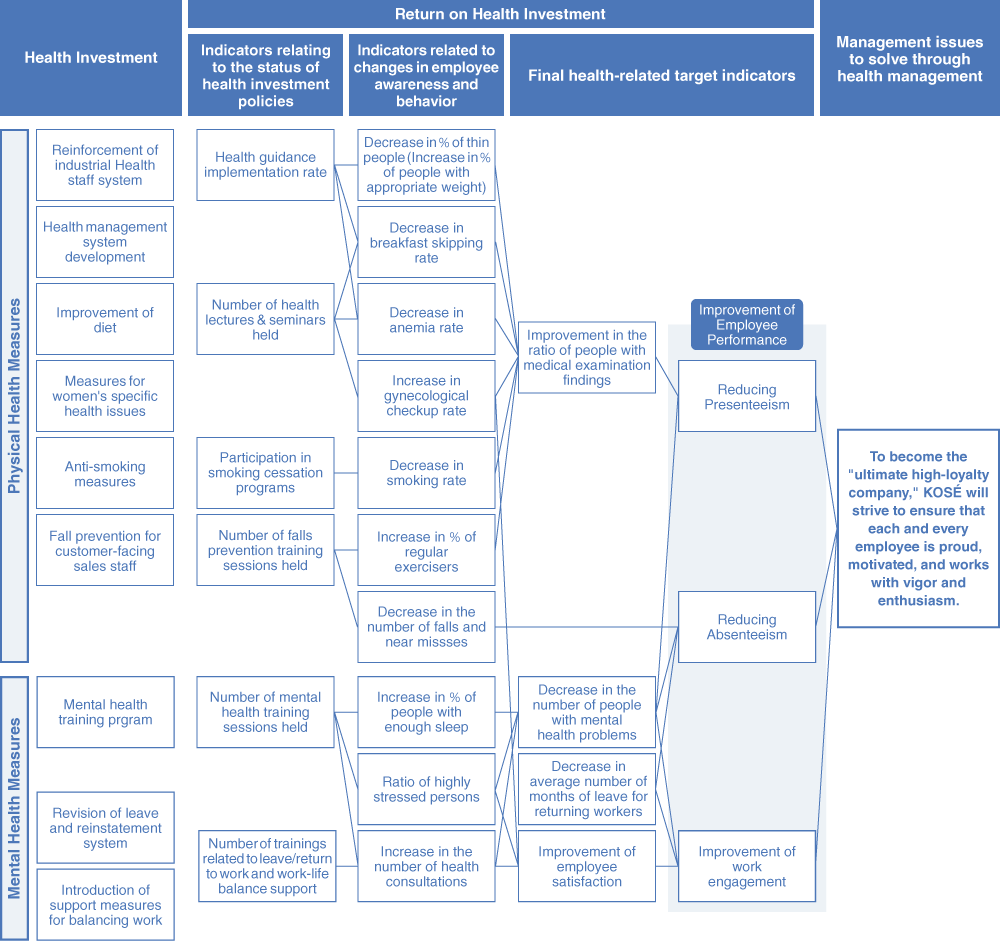 Initiatives to Improve Employee Health
In addition to creating a rewarding employment environment, we are working to strengthen the health of our employees.
External Consultation Desks
An external 24-hour health consultation desk and mental health consultation desk are in place, which employees and their families can freely use at any time for mental or physical health issues. We regularly notify everyone of how to use these services, which also serve as an opportunity to think about one's own health more closely. They are also effectively used as a point of contact for emergencies.
Proactive Activities for Mental and Physical Health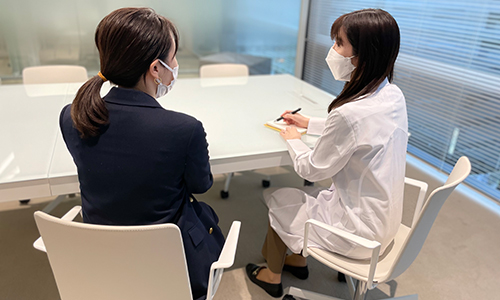 The KOSÉ Group uses its own criteria to classify the results of employee health checkups, with industrial physicians, public health nurses, and nurses providing health guidance to those employees who are flagged for an interview. Public health nurses or nurses send employees who need additional follow-up or further testing e-mails or letters recommending a medical examination or provide support for self-care.
We have also been conducting annual stress checks since before they became mandatory in Japan and regularly carry out workplace satisfaction surveys. By improving the workplace, we support the health of every employee.
Working Environment Improvements and Consideration for Work-life Balance
We strive to harmonize work and life, and enhance and strengthen the employment environment for a more rewarding workplace.
Reduction of Long Working Hours/Competitive Wages
In addition to accurately ascertaining employee working hours, we have set overtime reduction targets and are working to reduce long working hours and optimize working hours. A system is in place to accurately ascertain and visualize the working hours for all employees, including management, with information about working status shared between management and the employee. This system allows implementation of specific measures to reduce long working hours, such as controlling the amount of work as needed according to an employee's workload and achieved productivity.
Governing laws are also followed—for example, domestic business sites and affiliated companies that have concluded labor-management consultations on overtime work for each business site notify the relevant administrative authorities. The conclusion of such labor-management agreements is based not only on legal restrictions on working hours but also on administrative guidelines on the risk of long working hours.
Regarding wages, in addition to complying with the statutory minimum wage, we strive to provide a living wage that is competitive for the labor market in the region and for the industry. We also provide the same pay for the same work (qualification, position) regardless of gender.
Work-life Balance Diversity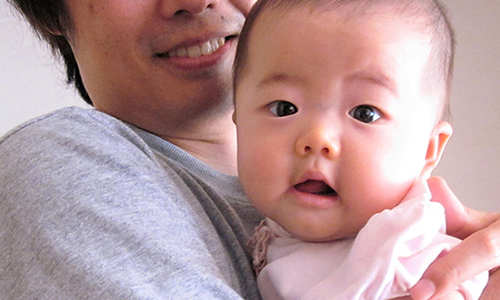 KOSÉ IKUPAPA Support System promotes male employees taking childcare leave
We have introduced various systems to balance work and family, such as childcare and nursing care leave and shortened working hours, so that employees can work in ways that match their life events. At KOSÉ and KOSÉ Cosmetics Sales, 100% of employees who have finished maternity leave have taken childcare leave, and over 90% return to work with us. From fiscal 2020, we introduced the KOSÉ IKUPAPA Support System to encourage male employees to take childcare leave and provide financial support and other incentives. In addition to existing systems, we are building a work environment that is responsive to diverse lifestyles, such as promoting telework and introducing an hourly paid leave system, so that all employees can fulfil their potential.
Sustainability data: Childcare and nursing care leave achievements
Health and Productivity Management Data
Together with Our Employees/Human Rights
Together with Our Employees
Human Resource Development and Career Development
Support for the normalization concept
Human Rights
Health and Productivity Management