INITIATIVE 1: Gender Diversity (actively engaging women in the workplace, LGBTQ+, gender equality)
Help Create a World with True Gender-Equality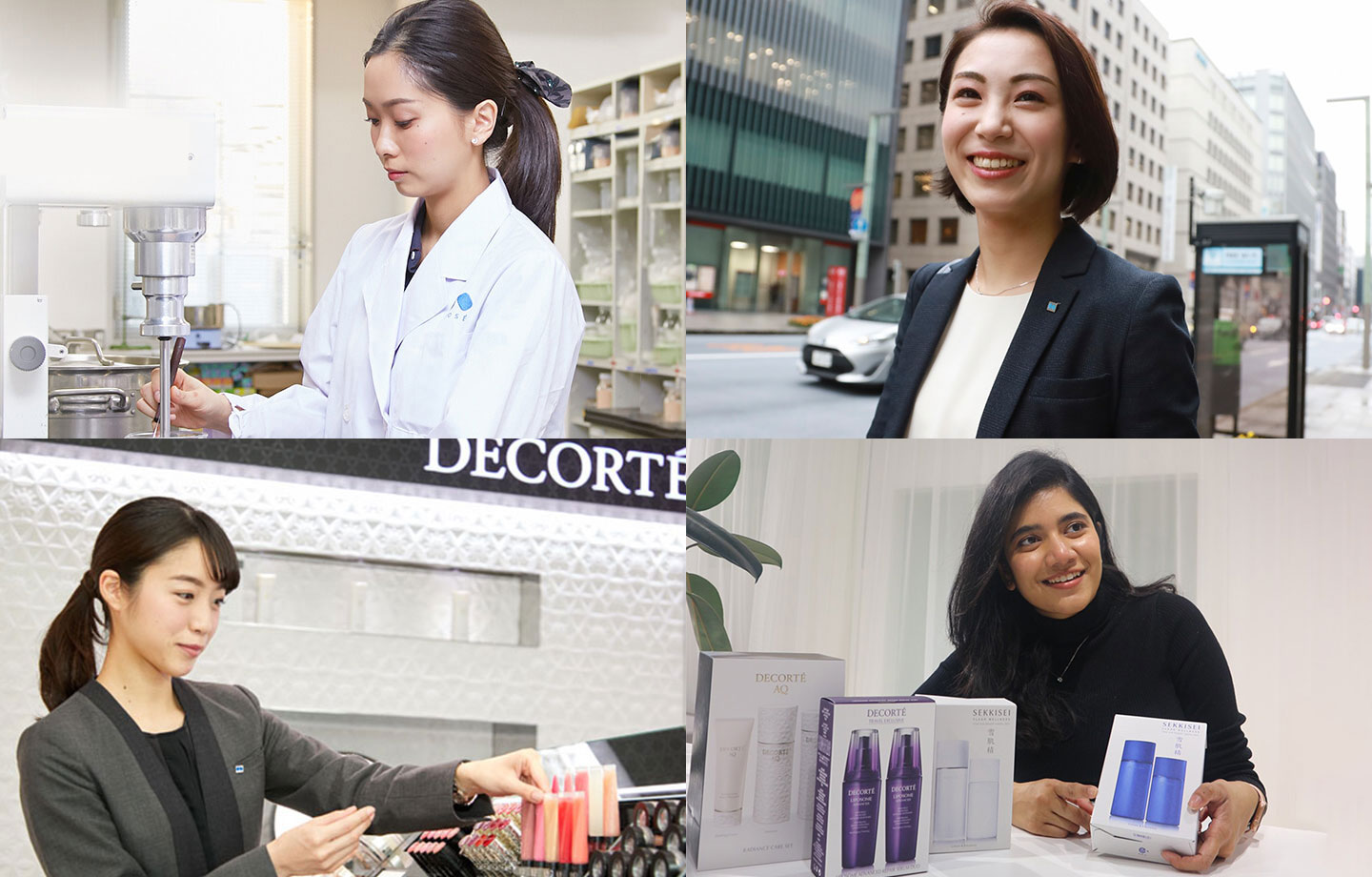 Since its establishment in 1946, KOSÉ's employees have delivered cosmetics that provide beauty for every customer and with a united desire to contribute to a society in which everyone can live confidently in their own way, regardless of gender. In 1985, the KOSÉ Group appointed its first-ever woman director—long before the enforcement of the 1999 Basic Law for a Gender-Equal Society. This is just one of many instances that reflect how KOSÉ's firmly rooted corporate culture of diverse values enhances the company's strengths.
Currently, women (including beauty consultants) account for about 80% (see more detailed data here) of the KOSÉ Group's workforce. For this reason, we have established an environment where employees can work flexibly in accordance with their own life events regardless of gender, and we have been implementing various initiatives to support them in realizing their potential. In order to achieve the KOSÉ Sustainability Plan theme of "contributing to a society where people can play an active role regardless of gender," we promote not only an environment that allows employees to maximize their individuality regardlss of gender (including actively engaging women) within the company, but also work to expand the circle of support for women in society, such as women's empowerment.
KPI for gender diversity
| | 2026 Target | Subject Entity |
| --- | --- | --- |
| Ratio of female employees in administrative positions (%) | 33.0% | KOSÉ Group |
| Ratio of female employees in leadership positions (%) | 50.0% | KOSÉ Group |
| Ratio of paid leave taken (%) | 80.0% | KOSÉ Domestic Group Companies |
| Proportion of employees who took childcare leave female (%) | 100.0% | KOSÉ Domestic Group Companies |
| Proportion of employees who took childcare leave male (%) | 100.0% | KOSÉ Domestic Group Companies |
| Return rate following childcare leave female (%) | 100.0% | KOSÉ Domestic Group Companies |
| Return rate following childcare leave male (%) | 100.0% | KOSÉ Domestic Group Companies |
Leadership Position – Person(s) in a position with subordinate(s), or equivalent positions
KPI for Gender Diversity: Sustainability Data
The Steps for an Initiative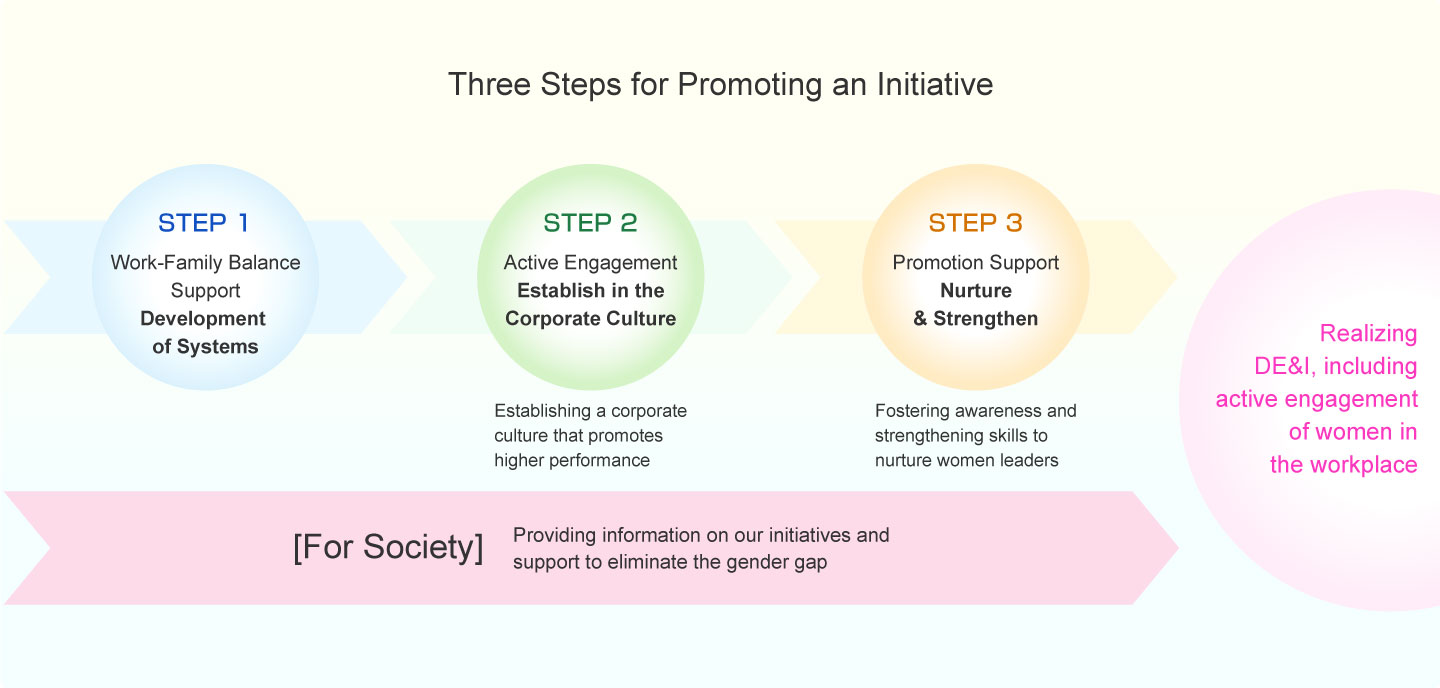 STEP 1: Work-Family Balance Support: Development of Systems
The KOSÉ Group has support systems in place to reduce anxiety as much as possible and to keep employees motivated when life events such as nursing care, raising a child, infertility treatments, or injury or illness occurs.

For example, we have established an internal contact point where employees can consult with in-house career consultants on their future career design when returning from childcare leave. Also, we are promoting the "KOSÉ Mom & Dad Lounge", a community activity where employees who are raising children or who wish to raise children can share their concerns and solutions with each other. Then, we believe that active participation in childcare by fathers is important for both fathers and mothers to be active in the workplace. So, in addition to supporting female employees, we have introduced a paternal leave system. In FY2020, the "KOSÉ Father Support System" was introduced to encourage male employees to take paternal leave. In order to raise awareness among employees and their superiors and workplaces, KOSÉ provides individual support, such as advice on how to use the system, and provides support grants to male employees taking paternal leave.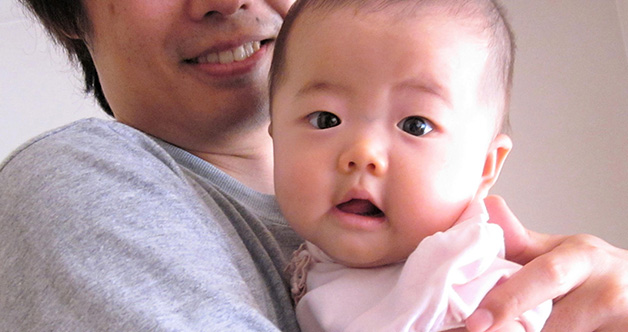 Promoting paternity leaves with KOSÉ Father Support System
Percentage of men employees taking paternal leave at major Group companies in Japan (with more than 1,000 employees)
| Company | FY 2020 | FY 2021 | FY 2022 |
| --- | --- | --- | --- |
| KOSÉ Corporation | 61.9% | 83.3% | 92.0% |
| KOSÉ SALES CO., LTD. | 63.6% | 61.5% | 92.9% |
| ALBION CO., LTD. | 42.1% | 38.5% | 80.0% |
| KOSÉ INDUSTRIES CO., LTD. | 90.9% | 100.0% | 100.0% |
KOSÉ IKUPAPA Support System User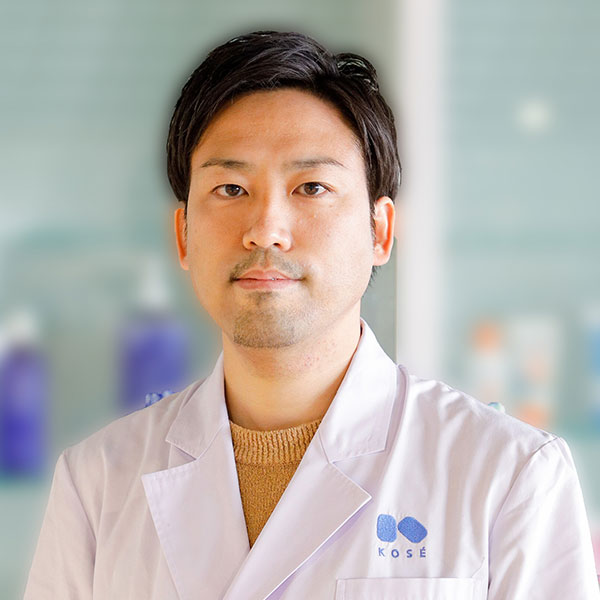 KOSÉ IKUPAPA Support System User
Researcher
Akihiro Tanaka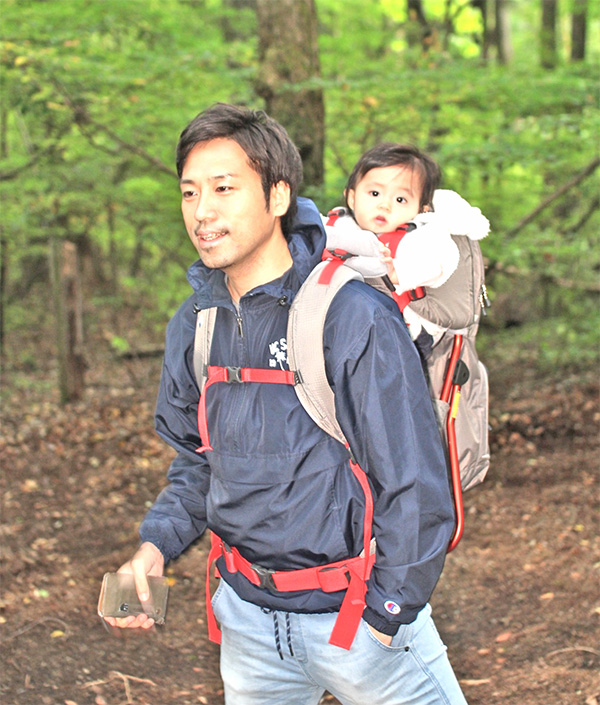 I took one month of childcare leave for my second child through the IKUPAPA Support System.
My wife returned to her parents to give birth to our first child, so our second child was the first time I took care of a newborn. As each day passed with absolutely no time for myself because of childcare, I empathized with the words of a woman colleague who said, "During childcare leave, I felt left behind by society and worried about my career." So I continued to do as much as I can at home even after returning to work. It's now normal for me to share housework and childcare responsibilities with my wife, and I think this has had a very positive impact on our marriage as well as my work.
Because I had the support of my boss and coworkers when I was on leave, I feel strongly motivated to work responsibly and achieve results in my job now that I've returned.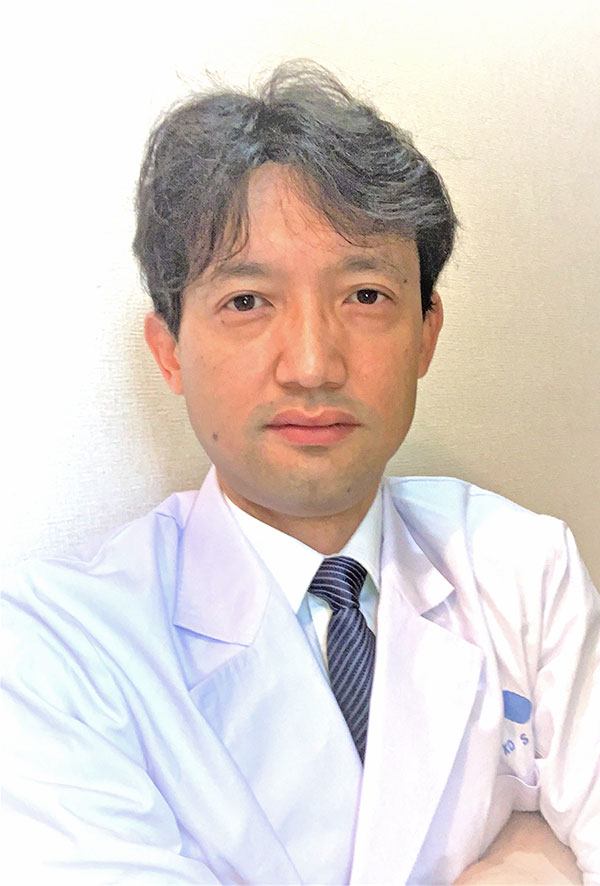 Tatsuya Himeno Senior Researcher
Since I already believe that a husband's cooperation is an essential part of raising a child, I took the initiative to provide support. Our team took decided how to provide back-up from an early stage, so there were no major difficulties in terms of work duties.
We will continue to support both men and women in taking childcare leave so that they can devote themselves to both work and family regardless of gender.
The above information and employee affiliations were current at the time the content was created.
In addition, we have established various support systems to encourage both men and women to continue working regardless of life events.
| System | Description |
| --- | --- |
| Wedding vacation | Special paid leave is granted at the time of marriage. |
| Wedding gift | Giving congratulatory money at the time of marriage |
| Maternity leave | A certain period of leave is granted to protect the mother during childbirth. |
| Leave of absence | Permission to take leave for a certain period due to child care, family nursing, etc. |
| Reduced working hours | Allow employees to shorten their working hours for a certain period of time due to childcare or nursing care. |
| On-site childcare facility | Support for use of on-site childcare facilities at affiliated companies. |
| Child birth gift | Giving congratulatory money to families that have given birth. |
| Childcare support benefit | Giving support money for using childcare facilities/baby sitters |
| Nursing care solatium | After the start of nursing leave, a solatium will be paid every certain period of time. |
| Nursing care allowance | Giving supporting money to employees when taking a family care leave or when the employee or any of the family member is certified as requiring long-term care. |
| Home helper grant | Partial support for expenses when support for housework is needed for a certain reason. |
| KOSÉ Father Support System | Providing individual advice to superiors, workplaces, and stakeholders to support male employees taking childcare leave, and providing support money to employees who take paternal leave |
| Job return system | Ex-employees can apply if they wish to return to work after retirement due to family reasons or self-improvement. |
| Support for early detection of women-specific diseases | Subsidies for medical examination advice for diseases peculiar to women such as breast cancer and cervical cancer, etc. |
| Career Design Room | Establishment of a contact point where employees can consult directly with in-house career consultants about balancing work and career plans upon returning from maternity/paternity or childcare leave |
| Internal community "KOSÉ Mom & Dad Lounge" | Internal community where employees, mainly fathers and mothers raising children, can share solutions and concerns about balancing childcare and work. |
Initiatives to support diverse life and career plans
STEP 2: Establish in the Corporate Culture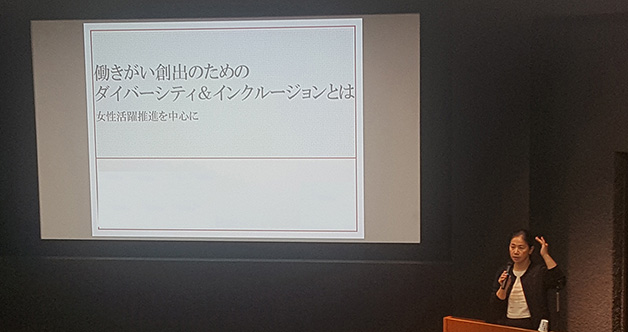 D&I Promotion Seminar for Managers Focusing on Female Employees
In addition to individual motivation, it is also necessary to have increased awareness throughout the workplace for employees to be able to fully demonstrate their abilities. We therefore hold seminars and workshops for managers on topics such as the significance of promoting diversity and inclusion, including active engagement of women in the workplace, and promoting understanding of unconscious bias.

Considering that a workplace environment where long working hours are the norm makes it difficult for women in their child-raising years to remain fully motivated, we are also fostering a workplace culture that helps give peace of mind by implementing measures to reduce long working hours.
Beginning from fiscal 2023, we launched an internal platform for employee wellbeing that provides a wide range of information on topics such as life events, career development and wellness, to support a pleasant and rewarding workplace.

In addition to these efforts, we consider factors such as the support of subordinates and implementation of initiatives regarding matters such as the active engagement of women in one's workplace as a requirement for promotion into managerial positions; this is to ensure the creation of a company-wide culture to be effectively implemented.
Initiatives to expand opportunities for activity from environmental improvement
Factories that manufacture cosmetics use a wide variety of raw materials and equipment in the production processes. Since some of these processes mainly handle heavy materials or equipment, they were assigned based on their physical size and strength, and the number of women with work experience was relatively small. However, in order to create an environment in which anyone can broaden their work experience regardless of differences in physical size and strength, we have established a team for workload mitigation measures within the section and are working to reflect these measures in specific plans such as capital investment.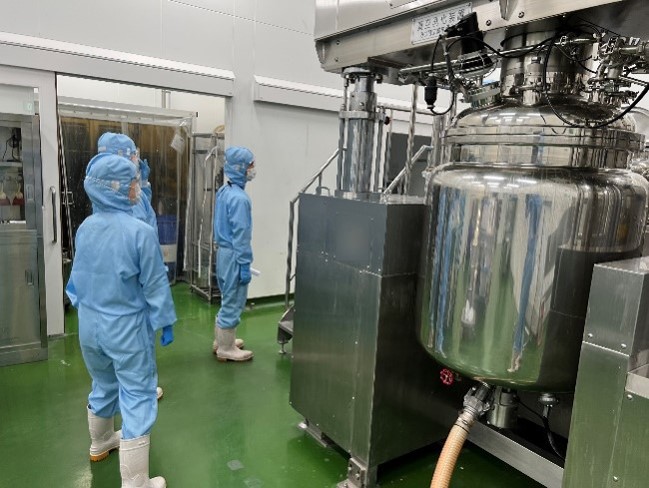 STEP 3: [Promotion Support: Nurturing & Strengthening Initiatives]
As a preliminary step toward promoting employees to leadership positions, including those in managerial positions, we conduct training programs to increase their motivation, regardless of gender.Those programs provide an opportunity for employees to think about their own career plans.In addition, to ensure that career opportunities are not compromised by a variety of life events including childbirth, we appoint leaders based on appropriate personnel evaluations.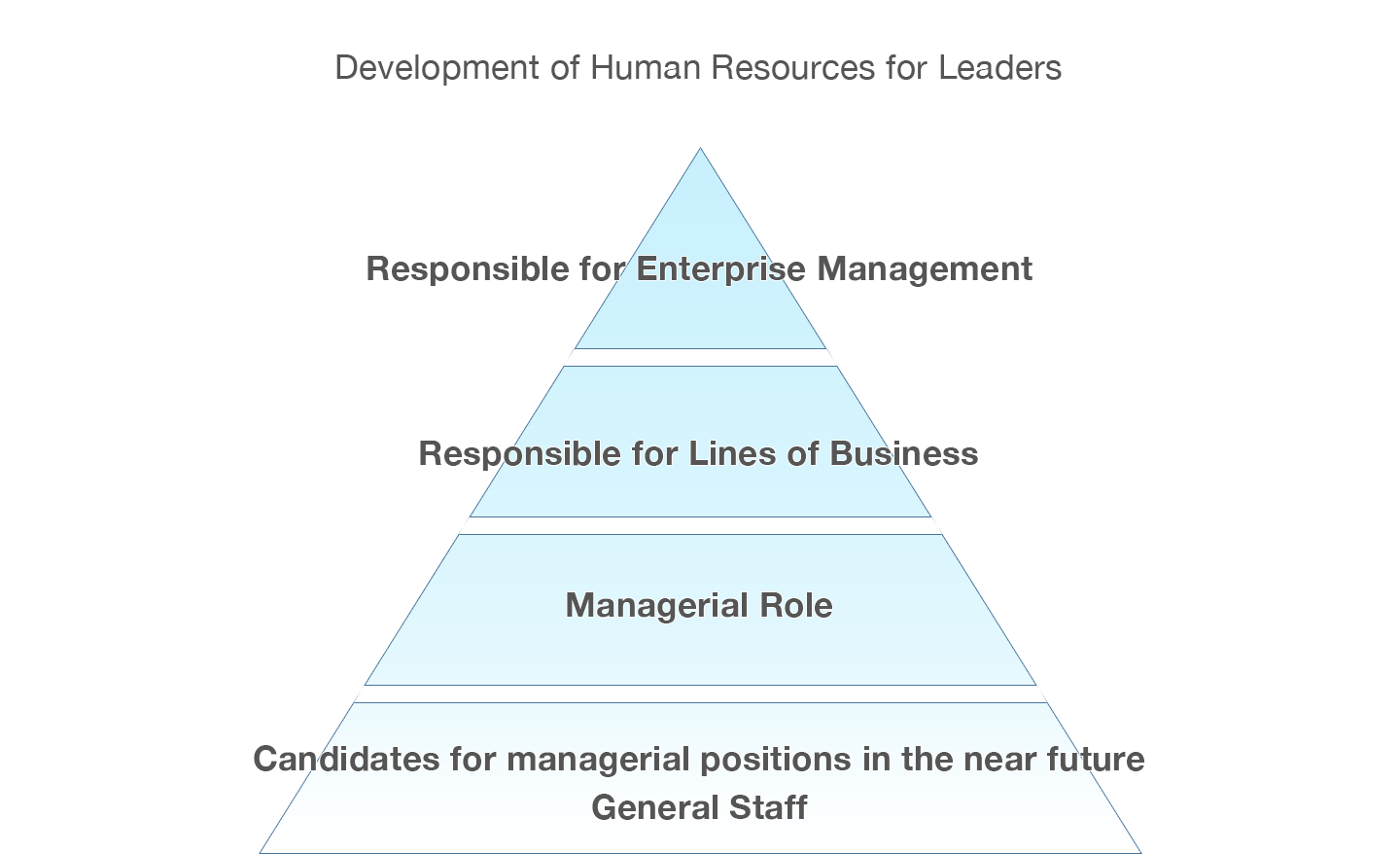 For women employees, especially those aiming for managerial-level positions in the near future, we also hold seminars on the importance of engaging a diversity of personalities, including women, and building a career plan. These seminars include lectures from women outside directors who work in a variety of fields, helping participants understand the importance of developing their own varied career plans and motivating their desire to be promoted to a managerial position.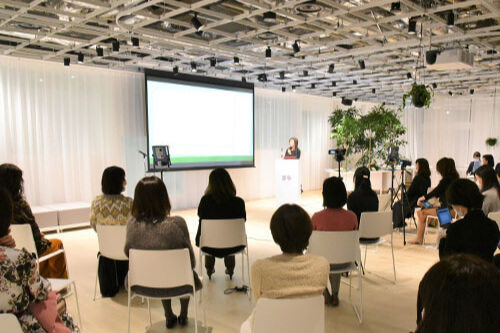 At a managerial-level seminar on mindset and career planning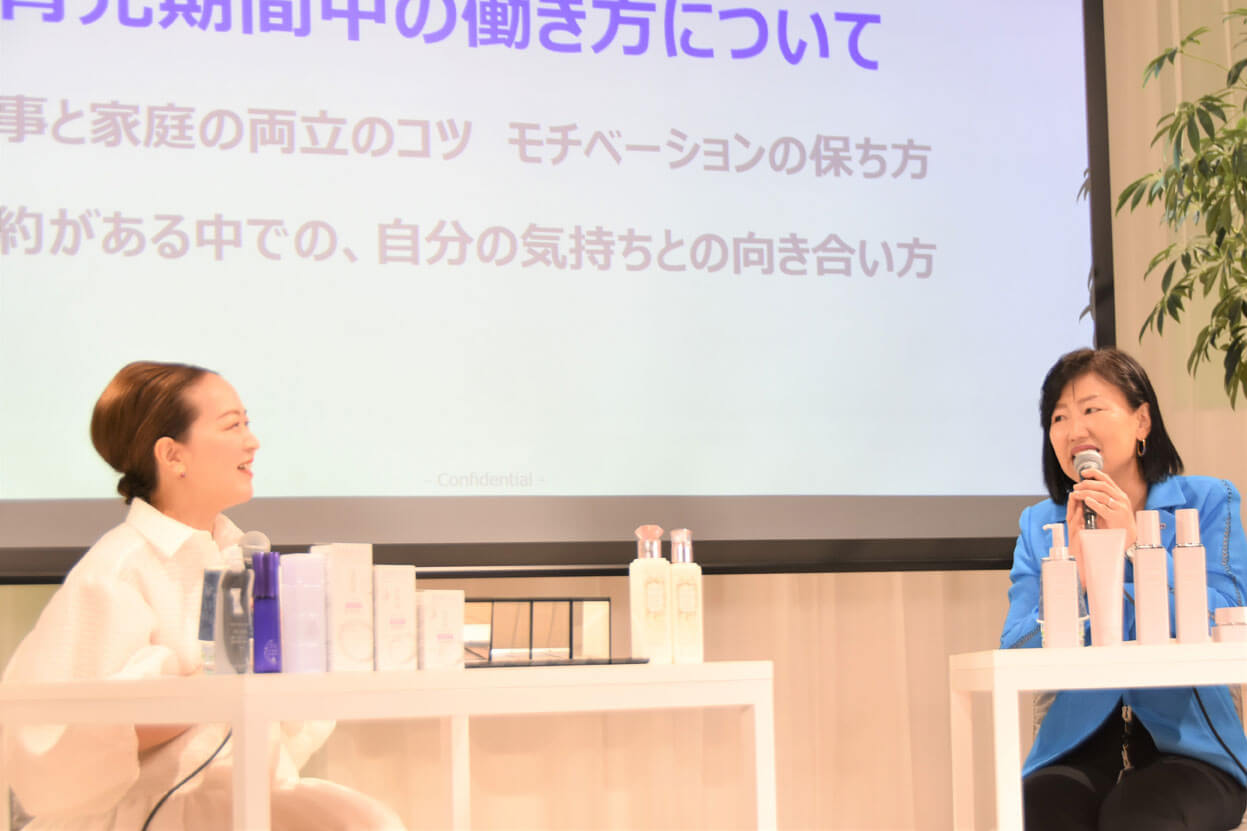 Women executive officers talk about balancing a career and life events such as raising children at a seminar about mindsets
For the Success of Beauty Consultants
For our beauty consultants who work in customer-facing positions such as in stores, we provide support not only for improving sales skills but also for future career options such as trainers and store managers.
Examples of Initiatives
| | |
| --- | --- |
| FY2019 | Start of career change system (sales and headquarters staff, etc.) |
| FY2020 | Began planning a training program on career design. The program has three steps: a survey on career awareness, fostering of career awareness, and support for individual career development. As a first step, the program was implemented for beauty consultants. |
| FY2021 | Began providing an environment in which employees can choose a variety of work styles, such as serving customers in remote locations through our proprietary customer service platform WEB-BC SYSTEM, while maintaining their careers. |
| FY2022 | Opened the Career Design Room, where in-house career consultants provide counseling on career design. |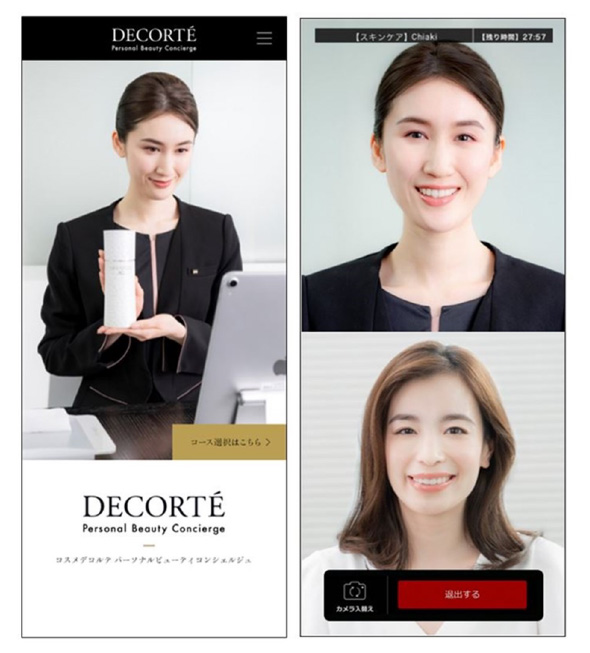 Working with a customer on the WEB-BC SYSTEM
The Role of a Beauty Consultant
For more information about women's activities, please refer to the following data:
Initiatives for Active Engagement of Women in Society
The KOSÉ Group is engaged in various activities to empower women in order to expand their circle of support in society.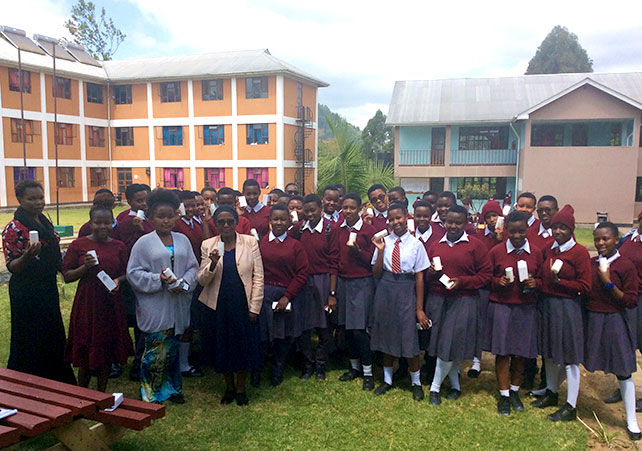 Students at their 2021 graduation ceremony, posing for a commemorative photo with goods donated by KOSÉ
Schooling support for junior high school girls in Tanzania
The KOSÉ Group supports "Sakura Girls Secondary School (SGSS)" in Tanzania where the issue of women's human rights is particularly serious, in order to expand the supporting environment to enable women to actively participate in society.This boarding school was established in the foothills of Kilimanjaro in 2016 by the "Kilimanjaro Society" of Japanese volunteers to improve the current situation in Tanzania where girls do not have an adequate education due to their economic and gender background.
In particular, this secondary school focuses on STEM education (Science, Technology, Engineering and Mathematics), and by providing an educational environment for excellent female students, we promote support so that they can work and play an active role in the future.
In support of these activities, KOSÉ provides students with tuition support (support for the right to education) and graduation gifts. When their representative students visit KOSÉ head office in Japan, we provide them information about the real-world working environment at a cosmetics company and the activities of women to help them maintain their desire to learn, that will eventually lead to improve the status of women in the future.
Achievements in Supporting Tanzanian Junior High School Girls: Sustainability Data
Collaboration with the COSME BANK Project
Poverty among women, including those employed in non-regular positions and single-parent households, has recently become a social issue in Japan against a backdrop of worsening employment conditions due to COVID-19. The Ministry of Health, Labour and Welfare (MHLW) has reported that more than half of all single-parent households headed by women are living in relative poverty, with an increasing number of women unable to purchase cosmetics for themselves because caring for their children and family members takes precedence. The COSME BANK Project (run by NPO Bank for Smiles) is a group of companies that support the goal of "increasing the smiles of women and the Earth" and which donate current and discontinued quality cosmetics for distribution free of charge to households in need via support groups nationwide. The KOSÉ Group has been part of the COSME BANK Project since its initial test run and believes it is very meaningful to support the project as a way for us to help bring color and richness to society.
In fiscal 2022 and fiscal 2023, we collaborated with the COSME BANK Project on makeup seminars for women seeking employment to assist in making a good impression in Kashiwa City, Chiba Prefecture.
Brand-Specific Initiatives
Each of the KOSÉ Group's distinctive brands undertakes initiatives in support of women. The DECORTÉ group supports activities that seek to solve a wide variety of social issues, from preserving traditional culture and lifestyles to championing the environment. These efforts are publicized on the DECORTÉ Sustainable Actions website with the key message, "Find your true beauty—Your brilliance will eventually light up the world." In conjunction with two annual events (International Women's Day on March 8 and International Day for the Elimination of Violence Against Women on November 25), the DECORTÉ group carries out awareness-raising and supports activities for women's empowerment through its products and services so that with the aim of realizing a society in which women around the world can be proud of themselves.
The INFINITY group, with its message of "Beauty is power. Let your potential bloom," is also committed to supporting women's empowerment. The group's "Share the Bloom" campaign supports the health of women working on rose farms in Ethiopia through the donation of sanitary products that can be washed and used repeatedly.
Initiatives to Promote Understanding of LGBTQ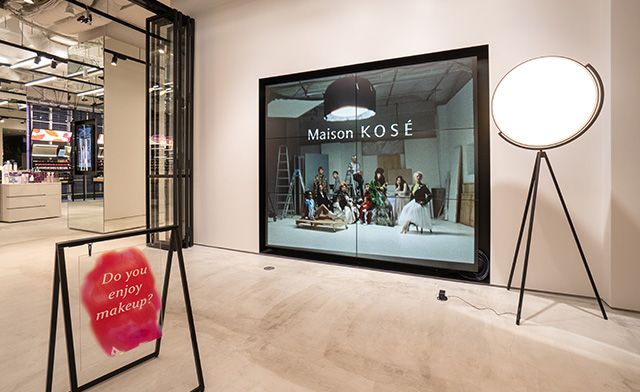 Broadcast concept movies that propose a variety of beauty
We respect the diversity (including sexual orientation and gender identity) of each and every employee, establish an environment that empower employees to exercise the full potential, and promote initiatives for deeper understanding of LGBTQ people.
Management education for managers includes training on respect for human rights based on understanding of diversity, in addition to nationality, race, religion, educational background, and age.
At the concept store "Maison KOSÉ" in Ginza, Tokyo, diversity is at the core of store development.As a source of beauty that respects diverse personalities including LGBTQ people, the store offers concept movies which express "beauty" regardless of gender or age as well as easy-to-understand bathroom signs.
Diversity & Inclusion
Diversity & Inclusion
Message from Top Management and Business Acceleration System
INITIATIVE 2: Addressing Diverse Personalities