Together with Our Employees
New work style for the New Normal
Utilizing the "wisdom" and "sensibility" of our employees is essential to become a "company with a global presence" and create unique value. We think of our employees as important stakeholders. Therefore, we will continue to provide an environment that responds to various system reforms and diverse work styles so that our employees with different backgrounds can fully maximize their potential, in addition to our corporate culture of accepting diverse values.
New work styles that lead to value creation
In 2020, with the COVID-19 pandemic, the environment surrounding societies and businesses, our contact points with customers, and the market needs changed drastically; therefore, our work environment will also need to undergo significant changes. However, instead of merely being pessimistic about the COVID-19 crisis impact on our business, we see it as an opportunity for change, recognizing that the speed of change has increased. For this reason, we have established a new work style in the "new normal" to achieve dramatic growth that is not merely an extension of the past.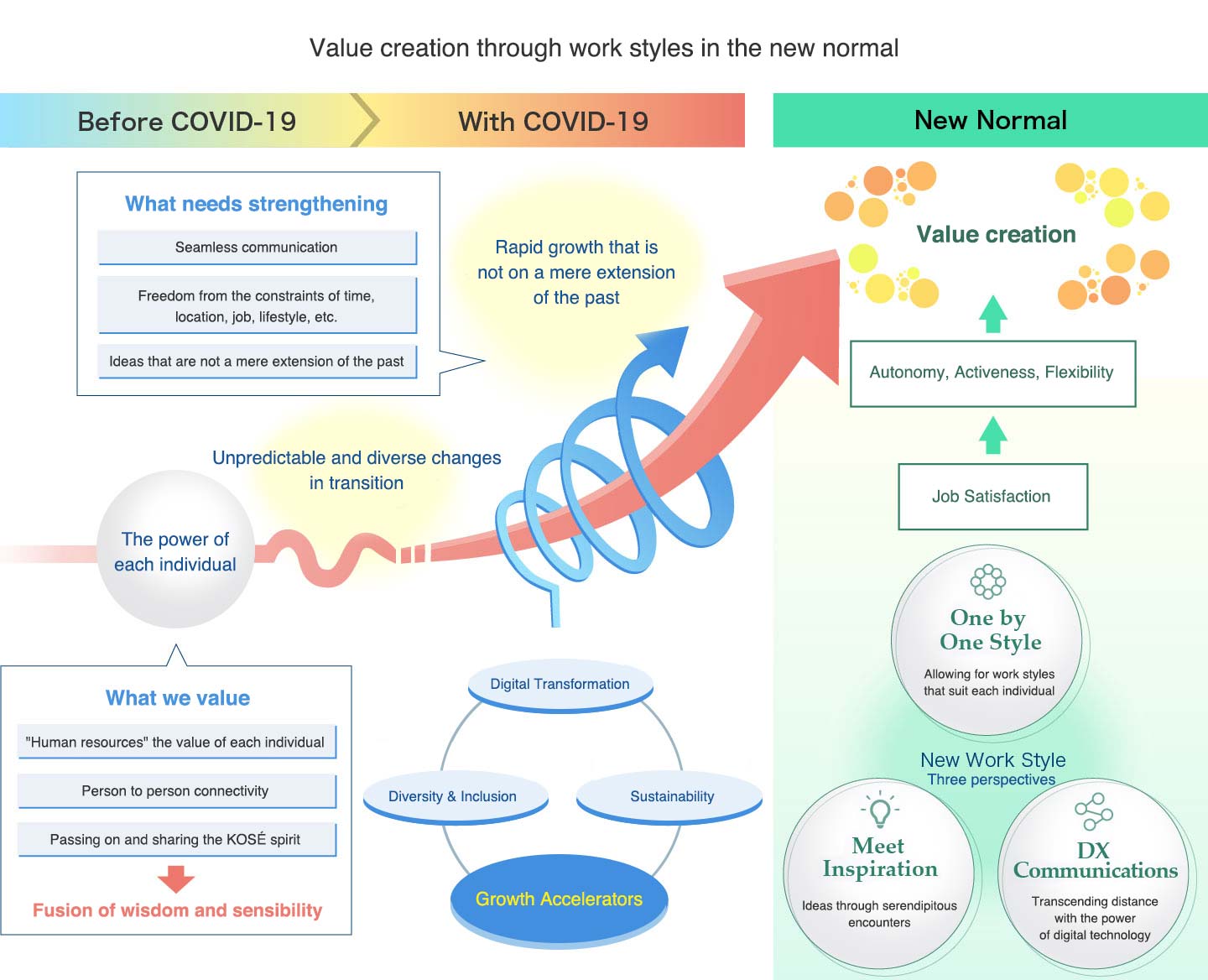 In this section, by channeling the spirit of "Fueki-ryukos"*, we wanted to identify which of our approaches needed change and innovation and determine which of our approaches should remain the same and celebrated. Thus, we accelerate our efforts to draw out the "individual strengths" of our cherished employees. At the same time, we will actively incorporate elements of "Digital Transformation", "Diversity & Inclusion", and "Sustainability" into our business activities to create utterly new value that is not merely an extension of what we have done up to now. In addition, to continue to create value in new work styles, we will begin incorporating the following three perspectives into our corporate culture, environment, and systems.
*Fueki-ryuko: continuity and change. It is a concept that comes from the practice of writing Haiku in which the accumulation of "ryuko" (things that are in fashion) that are constantly seeking newness and change, combined with "fueki" (things that never change).
The "three perspectives" for a new work style
We responded to the COVID-19 crisis in the new work style and developed three perspectives with an eye towards globalization and diverse lifestyles. From now on, we will offer new systems and environments to our employees from the following three perspectives: "One by One Style–Allowing for work styles that suit each individual," "Meet Inspiration–Ideas through serendipity*," and "DX Communication–Transcending distance with the power of digital technology."
*Serendipity: Good fortune and discovery brought about by chance.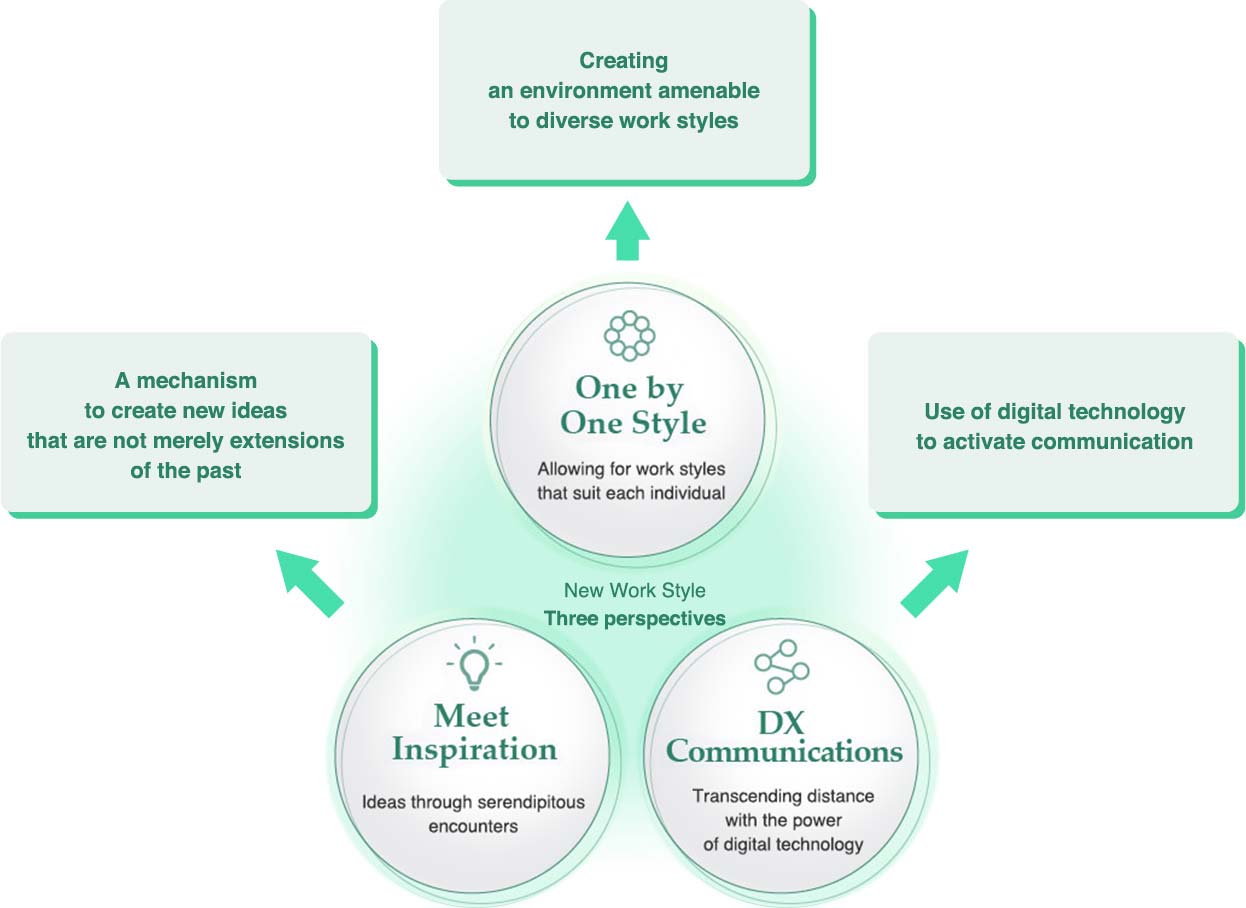 New work style initiatives in the new normal
One by One Style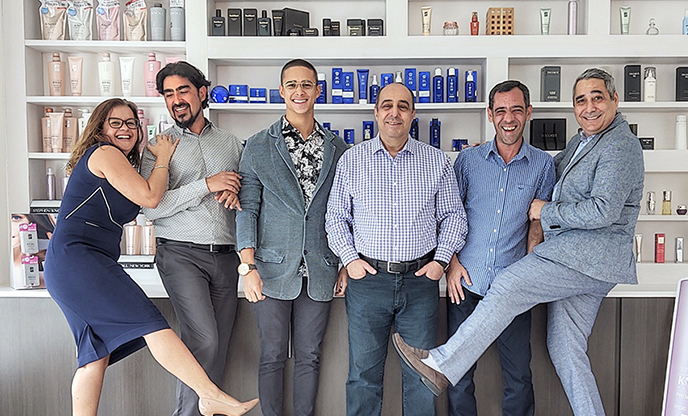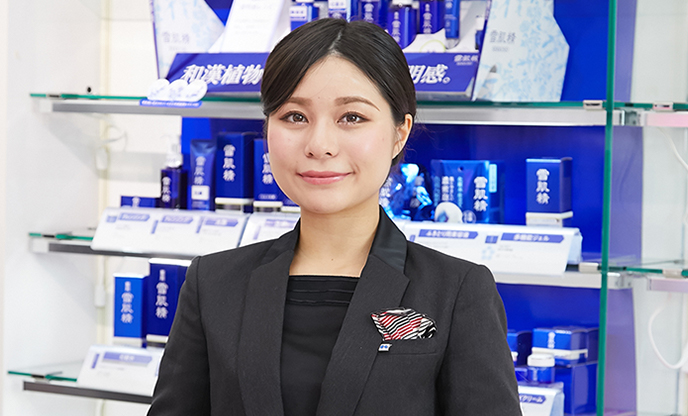 Meet Inspiration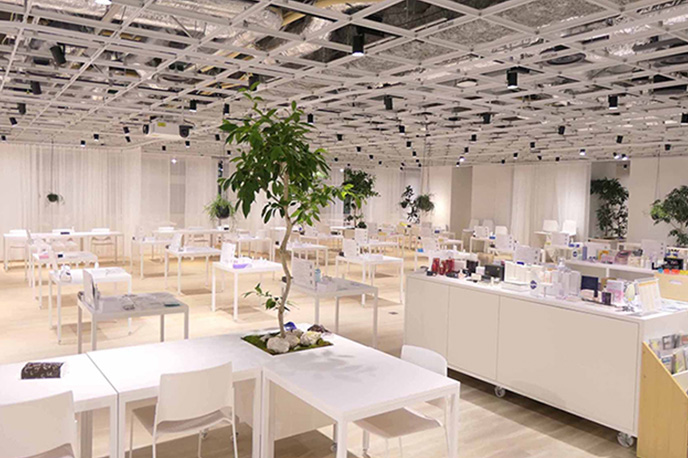 KOSÉ Collaboration Laboratory, "KoCoLabo"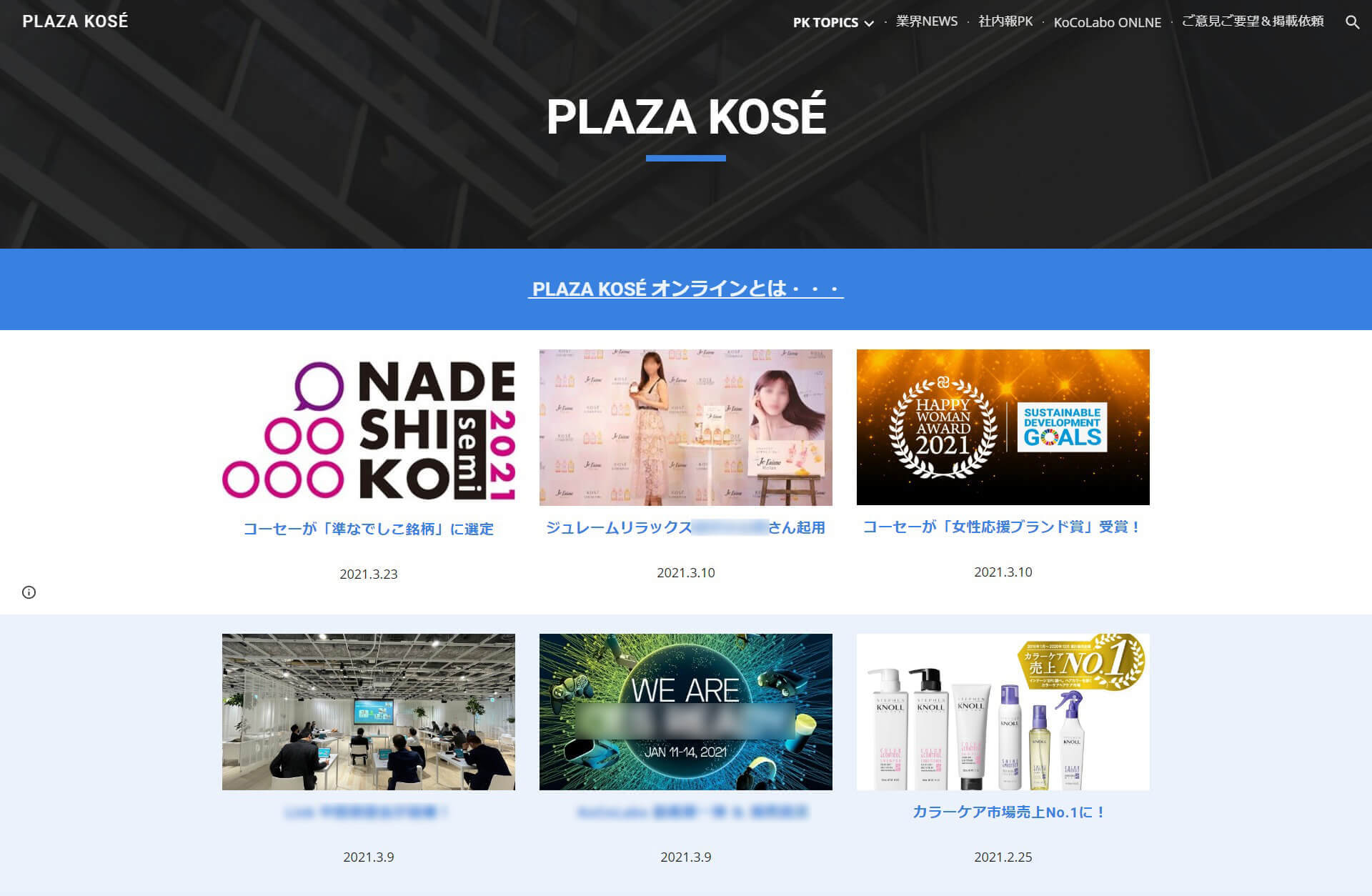 Online in-house magazine "PLAZA KOSÉ"
Major initiatives
▶ In-house exchange through the opening of a KoCoLabo in the Nihonbashi Head Office

*"KoCoLabo" is an acronym for KOSÉ Collaboration Laboratory

● Creation of interdepartmental communication opportunities
through the introduction of "free address" (an office with no
assigned seating)

● Immediate provision of information through online in-house newsletters (multi-communication)

● Expanding the range of information exchange for beauty consultants through the introduction of in-house social media