Support for the normalization concept
Advance Co., Ltd., a special subsidiary company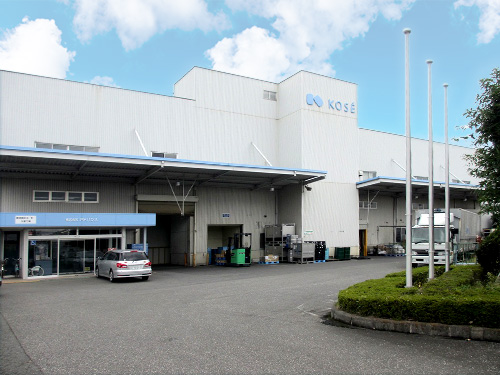 Advance was founded in 1992 by KOSÉ Co., Ltd. President Reijiro Kobayashi, with a strong desire to "support the professional independence of people with disabilities". At that time, this was the first initiative of its kind in the cosmetics industry. Advance has been approved as the 25th special subsidiary in all industries, and continues to operate today. In April 2016, Advance Gunma branch office was set up at the KIC Gunma Plant with the aim of expanding employment opportunities for persons with disabilities.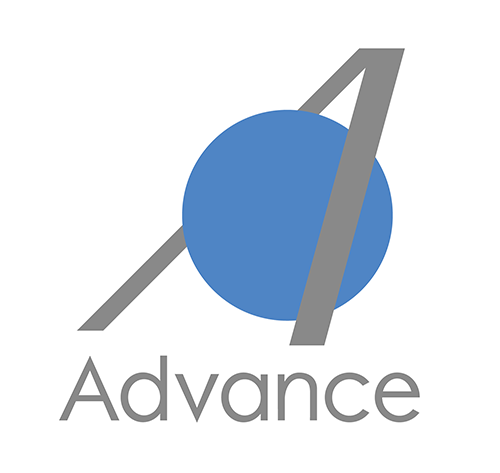 Cooperation Collaboration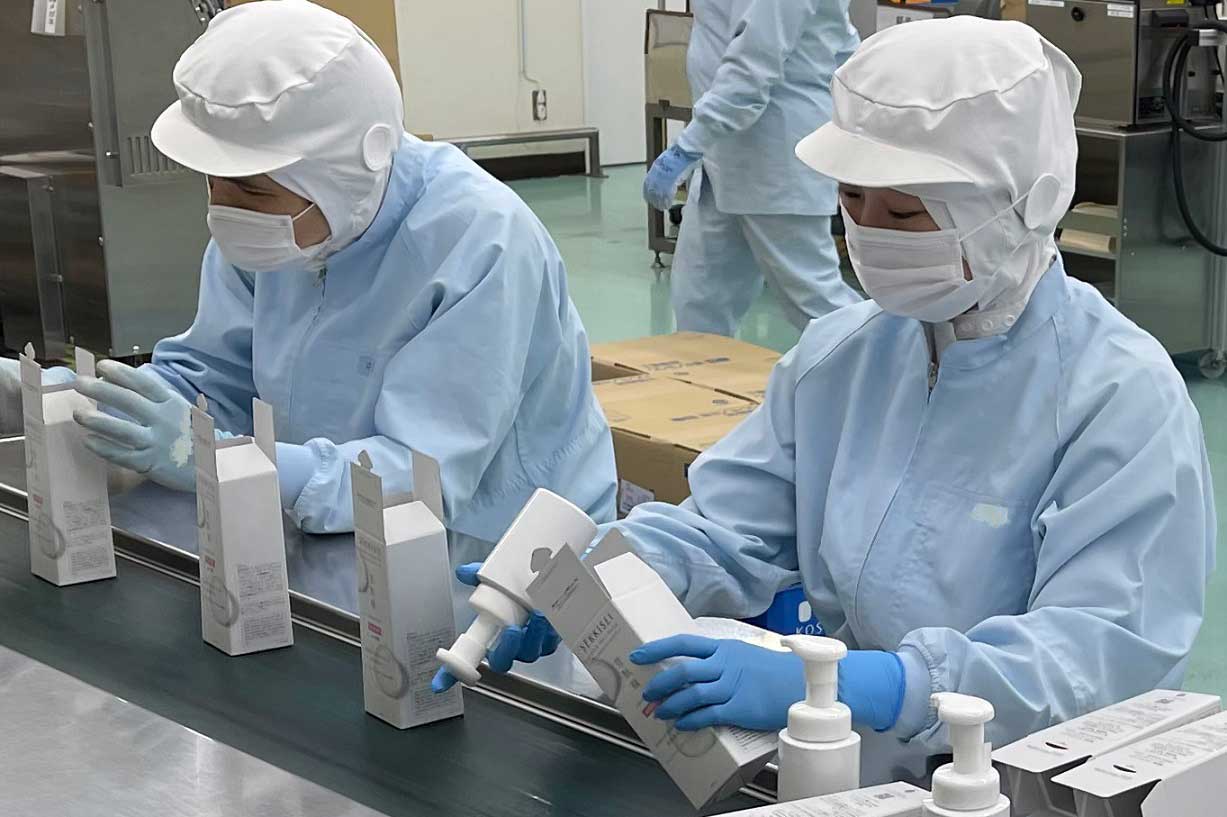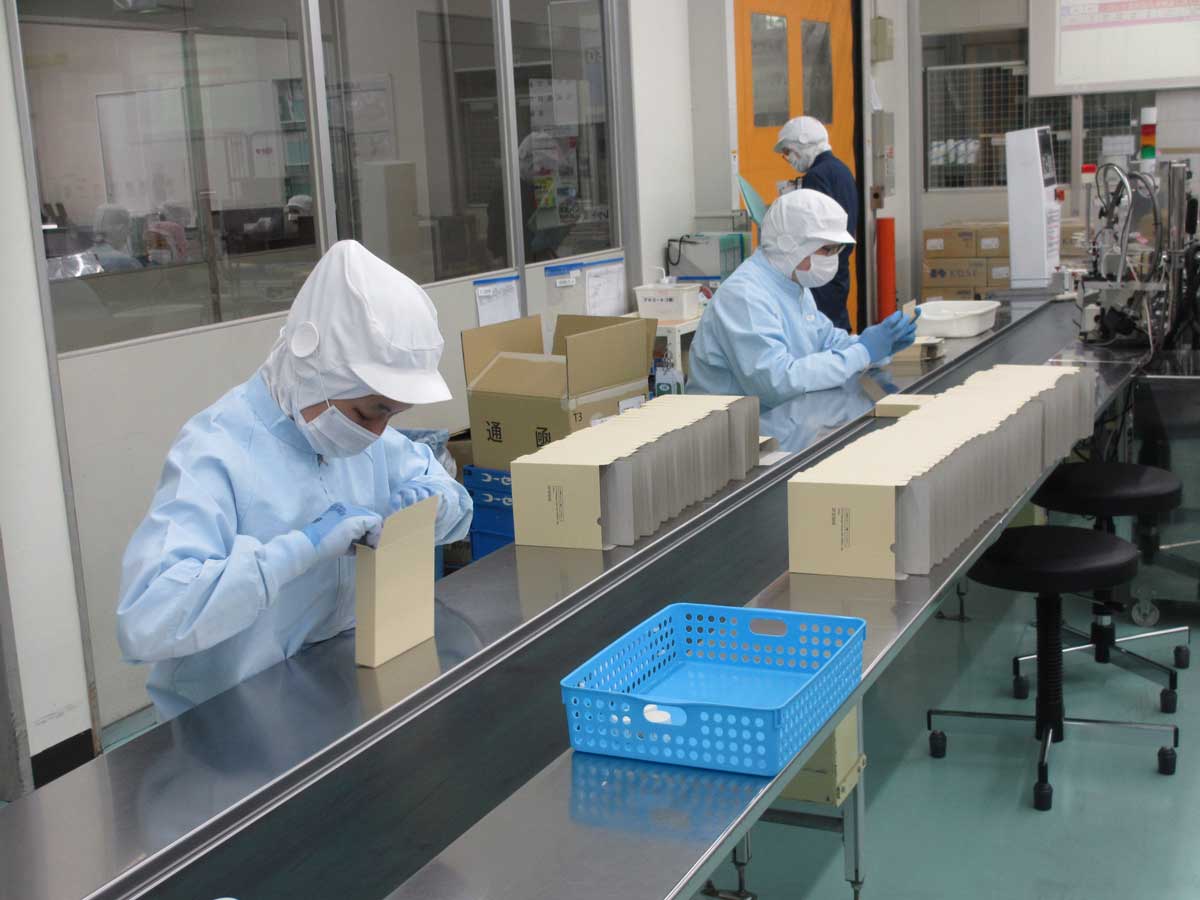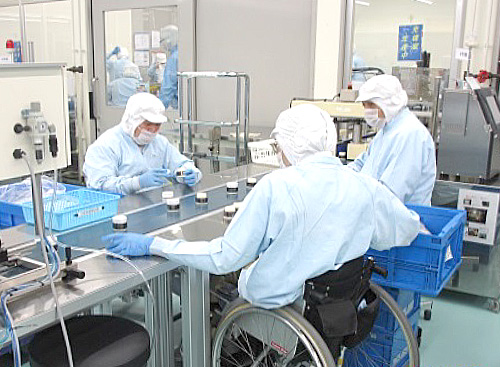 The main feature of Advance is that it employs people with disabilities without the idea of "having them do auxiliary work." The branch office is responsible for manufacturing the same cosmetics as other production plants of KOSÉ, performs operations from filling to packaging, etc., and conducts independent profitable corporate activities that exhibit the same productivity as other plants.
Approximately half of those on the production lines are people with disabilities. Both those with and without disabilities work closely together at this plant, and as a result, the production is as good as at other factories.
In addition to line work, employees with disabilities are active in a variety of tasks, such as production plans, quality inspection of products, and transporting materials and finished products.

The number of employees with disabilities accounts for about 40% of the total number of employees, of which half are severely disabled. There are various types of disabilities, including hearing and language disabilities, limb disabilities, intellectual disabilities, and mental disabilities. We are continuing to create an environment where individual potential can be fully realized.
We promote smooth corporate actions through such collaborative activities that allow disabled and non-disabled people to play an equally active role.

We have obtained ISO9001 certification, which guarantees the quality of cosmetics, as well as the ISO14001 certification as a global environmental conservation activity.
Creating a production environment that is friendly to people with disabilities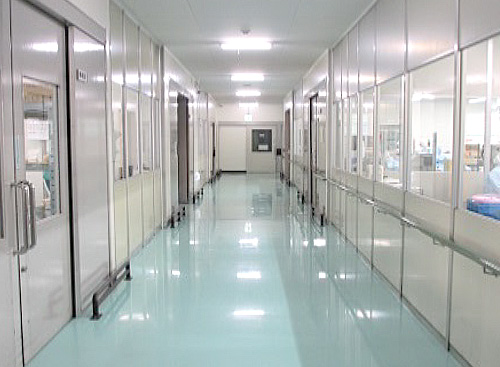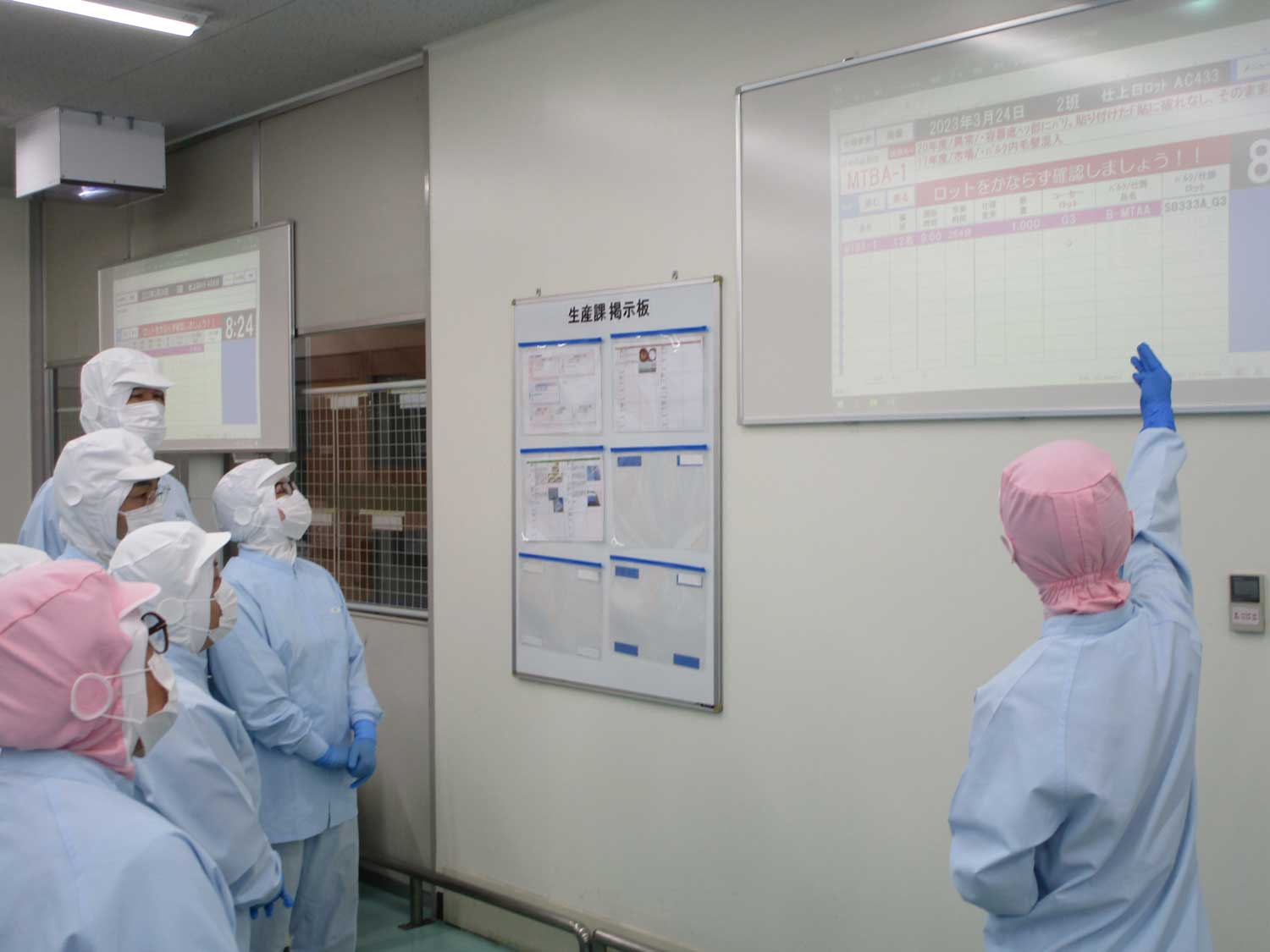 Advance's factory has a working environment and functions designed to ensure that employees with disabilities can work safely and smoothly. The main production equipment is three filling lines, but in consideration of people with physical disabilities, the entire factory has no stairs, handrails are installed in the aisles in the factory, and wide automatic doors are installed as well. In particular, emergency lamps and buzzers are installed as emergency safety measures. Additionally, we utilize devices that aid those with hearing-impairments that contribute to emergency decision making, such as flash lamps as a visual notification of production machine shutdowns. In order to enable people with and without disabilities to share information on work instructions, we also use sign language and video displays to further enhance understanding.
In addition, in order to raise awareness of the growing number of elderly people with disabilities, we are creating a network that promotes administrative support from an early stage. We are working hard with all employees with the help of their families and support agencies to provide support for the future.
Together with our Employees /Human Rights
Together with our Employees
Human Resource Development and Career Development
Support for the normalization concept
Human Rights
Health and Productivity Management